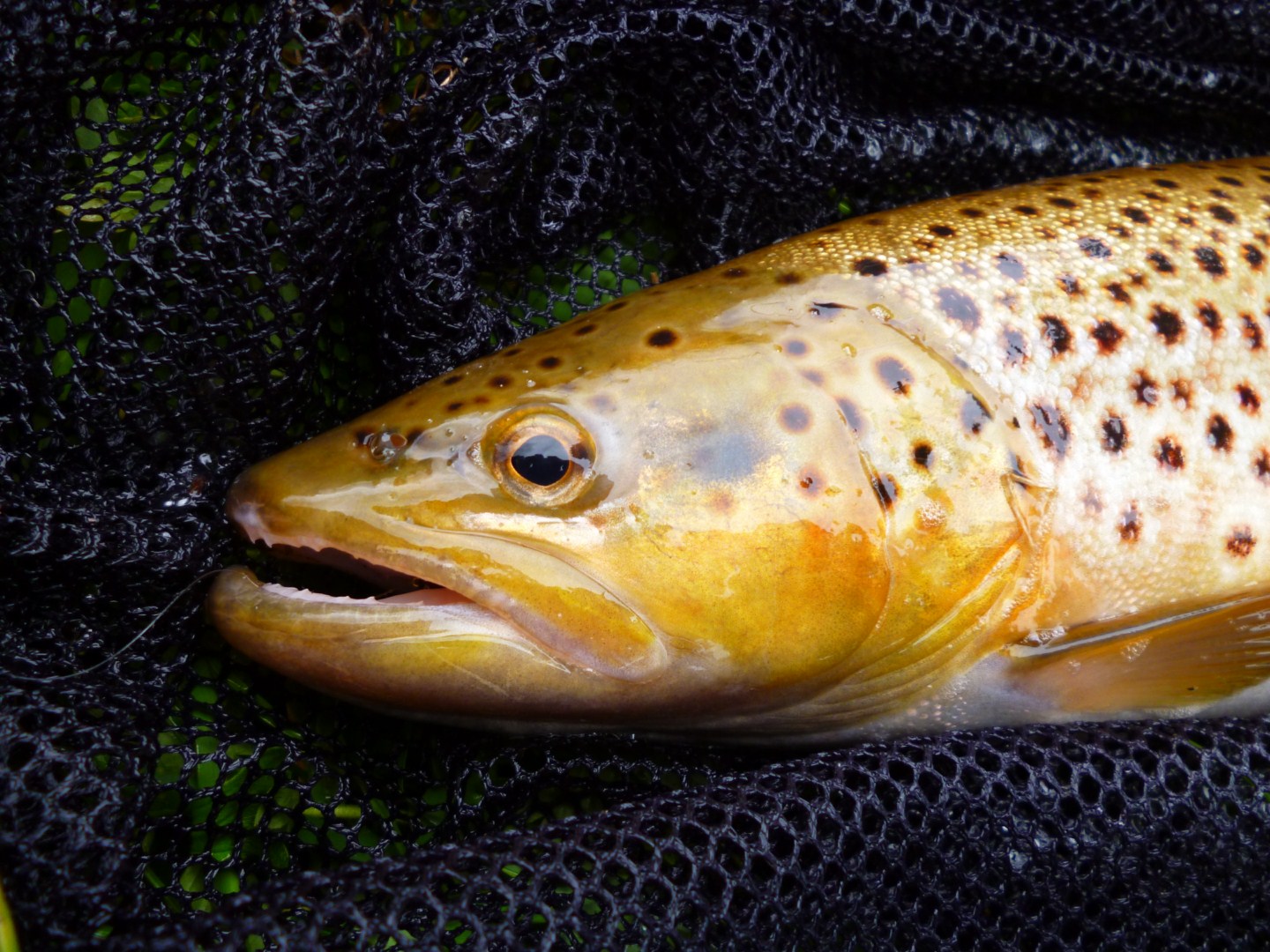 A&M Weekend Tsjechie Upa en Metuje 14 tm 16 Sept 2012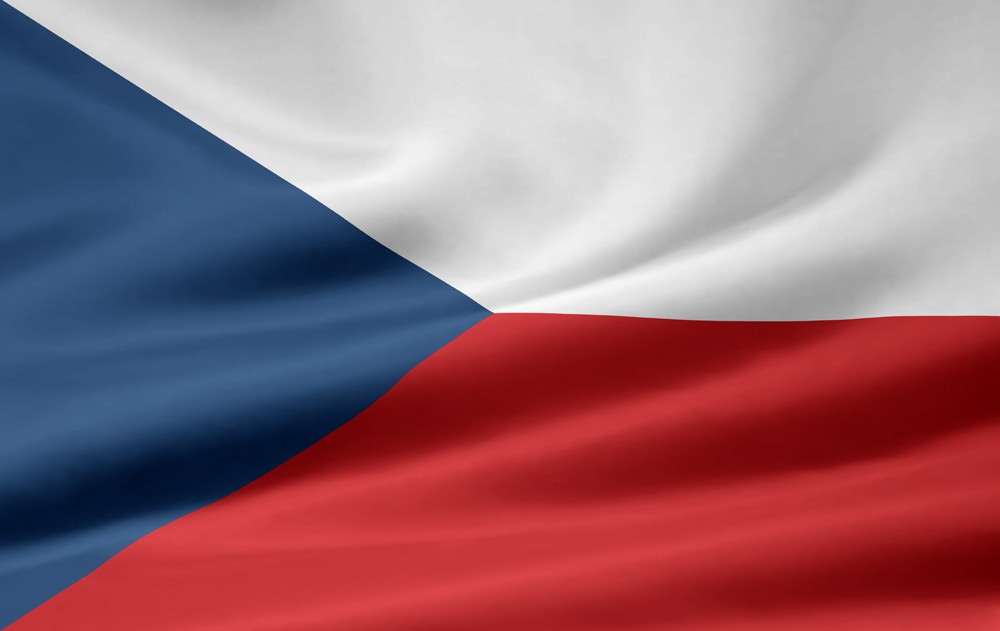 ''Soms heb je weekenden die je nooit meer vergeet,in een werkelijk adembenemende omgeving hebben we fantastische vissen mogen vangen die ons heel lang zullen bijblijven''
 
Het is vrijdagmorgen 14 september vroeg (02.30 uur) als we ( Arjan,Manfred en zeer goede vriend Benno) vertrekken voor een weekend Tsjechie,we zijn hier al enkele keren geweest en hopen uiteraard dat het nog mooier gaat worden als vorig jaar,dit kon in onze ogen bijna niet ,omdat we vorig jaar al zo grandioos hadden gevangen zou dit moeilijk overtroffen kunnen worden..........
Als we tegen de middag aankomen staan Bertus ,Henny en Hilco vd Belt van pension Novy Hradek  ons al op te wachten,na een zeer hartelijke ontvangst met een kop koffie praten we even gezellig bij,hoe zijn de vangsten,hoe staan de rivieren ervoor omdat het de afgelopen 2 dagen aardig had geregend,gelukkig viel alles mee.
We komen hier al enkele jaren en we voelen ons er ondertussen kind aan huis,zeer gastvrije en ontzettend aardige mensen die je het echt naar je zin maken en vliegvissers een zeer warm hart toedragen !
Snel omkleden en naar de Metuje is ons plan,we beginnen hier elk jaar op een vaste plek dit is het stukje bij Peklo,een bijzonder fraai stukje natuur .
Hierbij enkele foto,s van deze plek :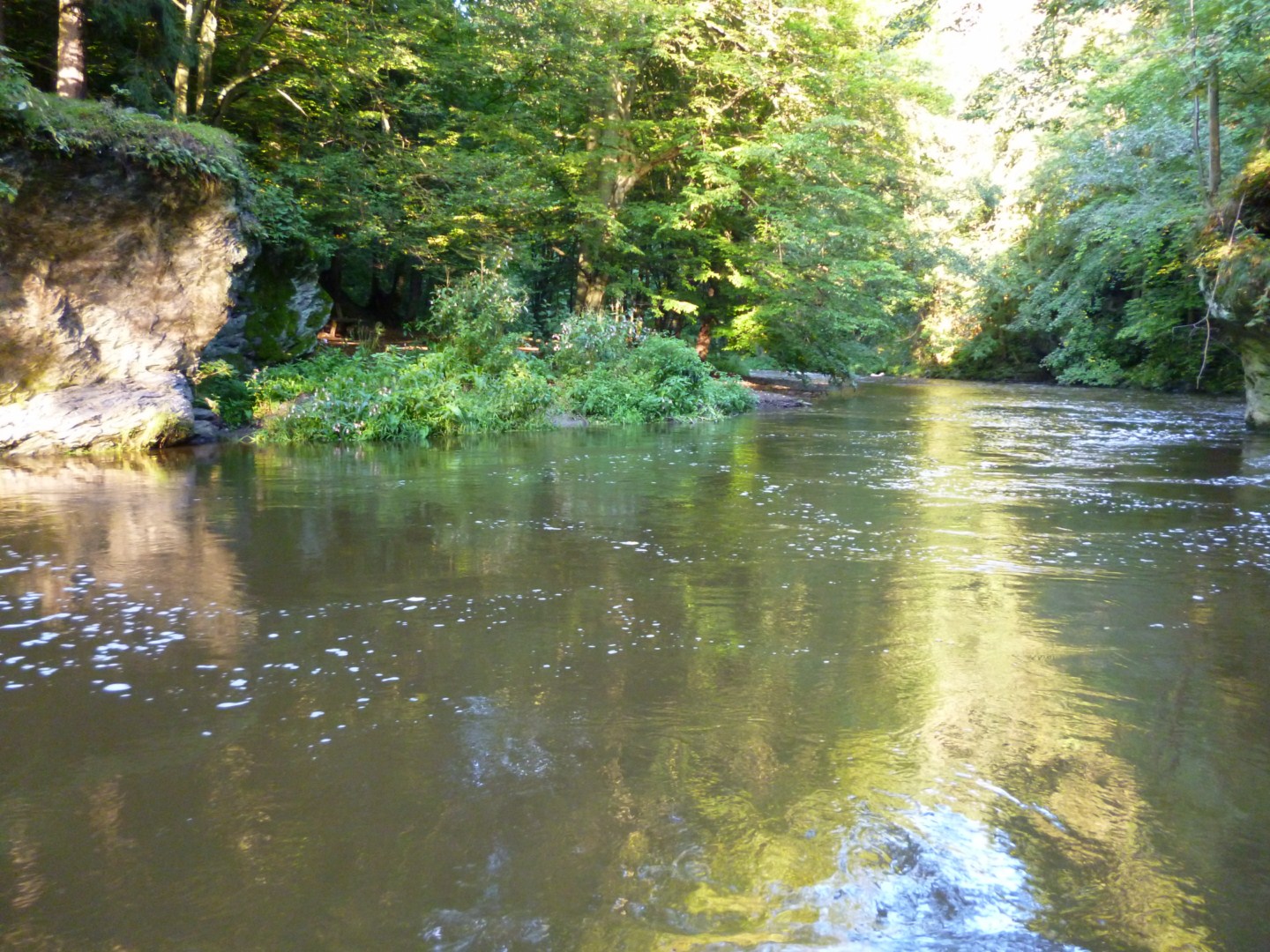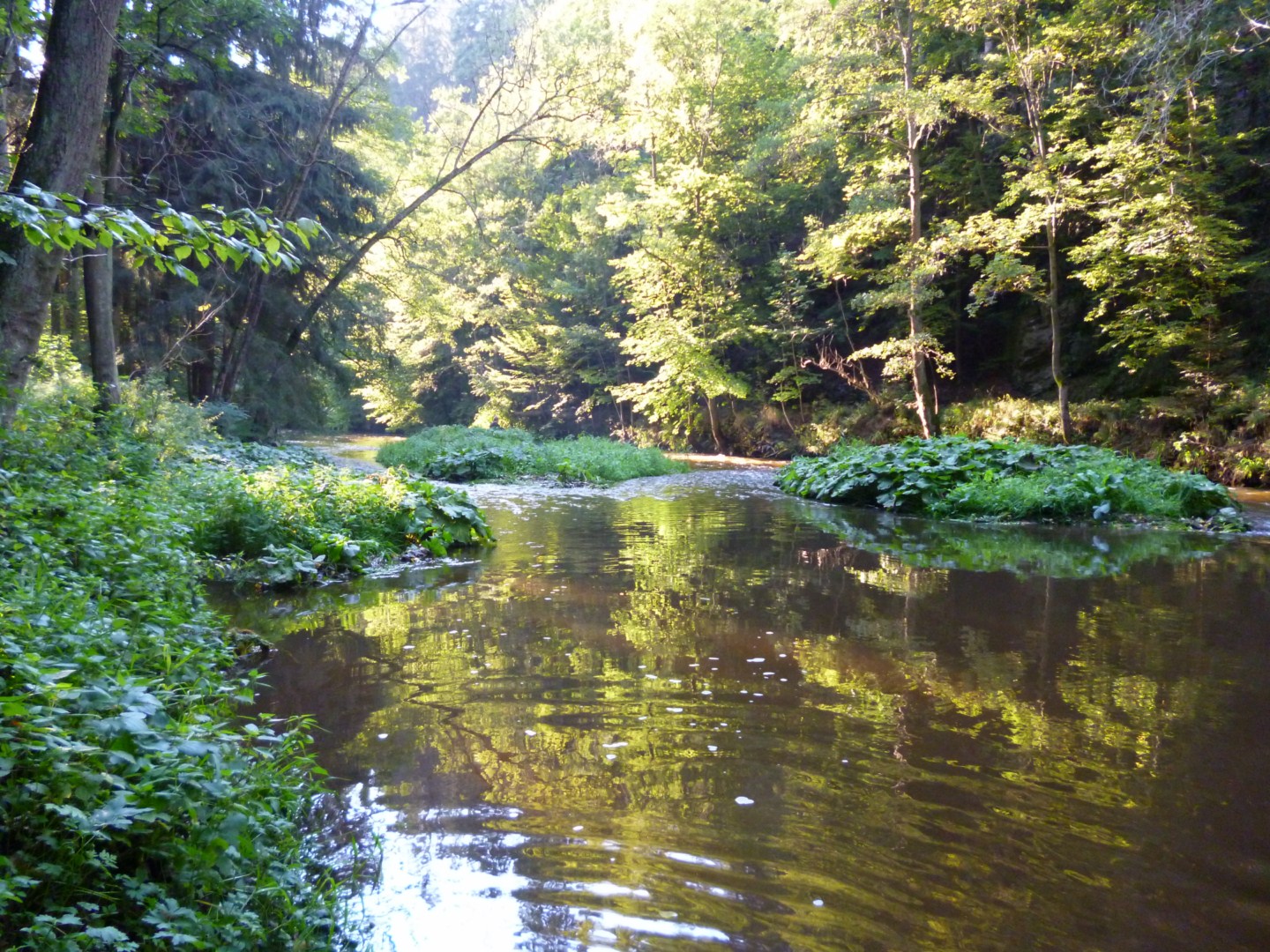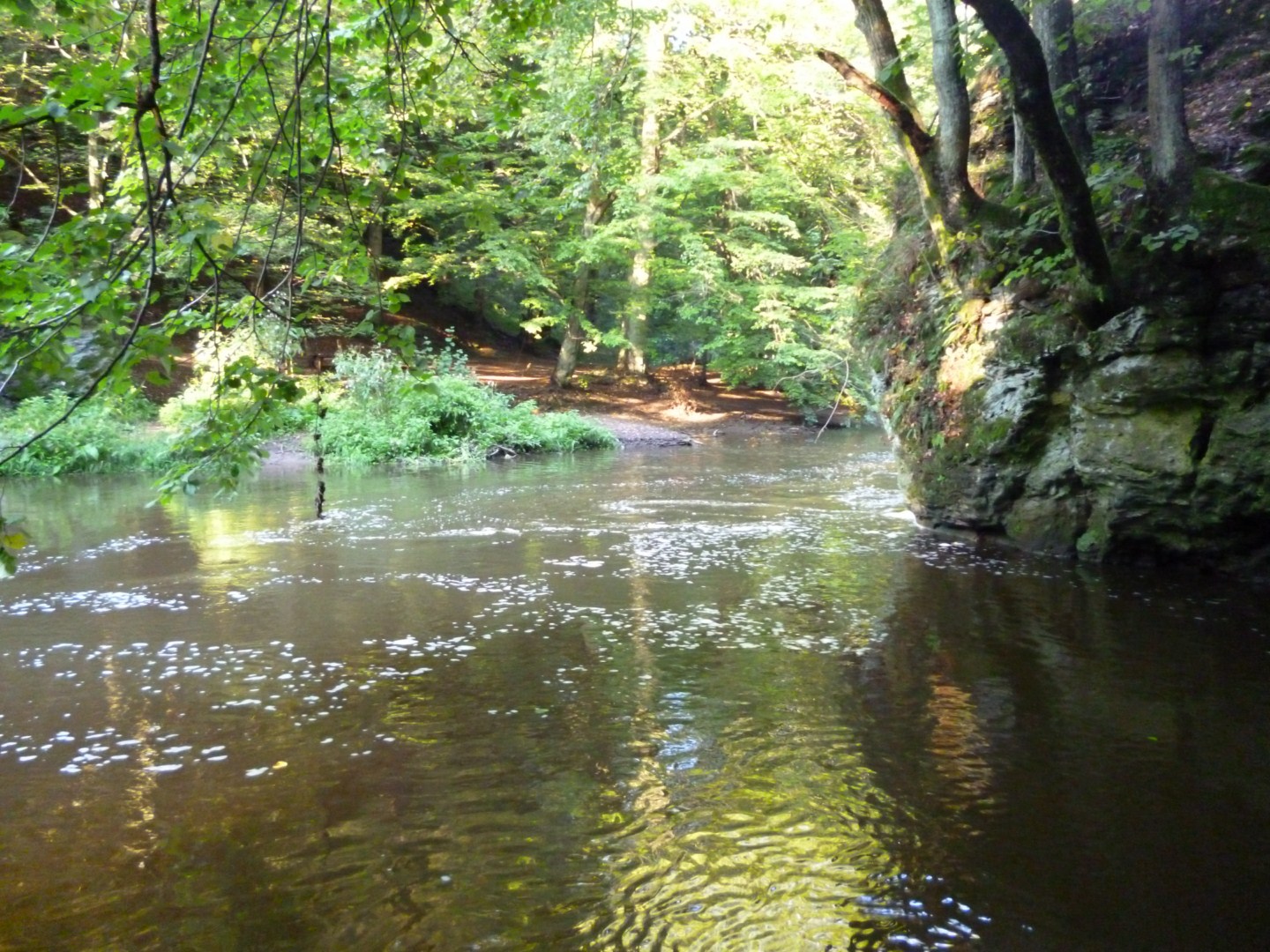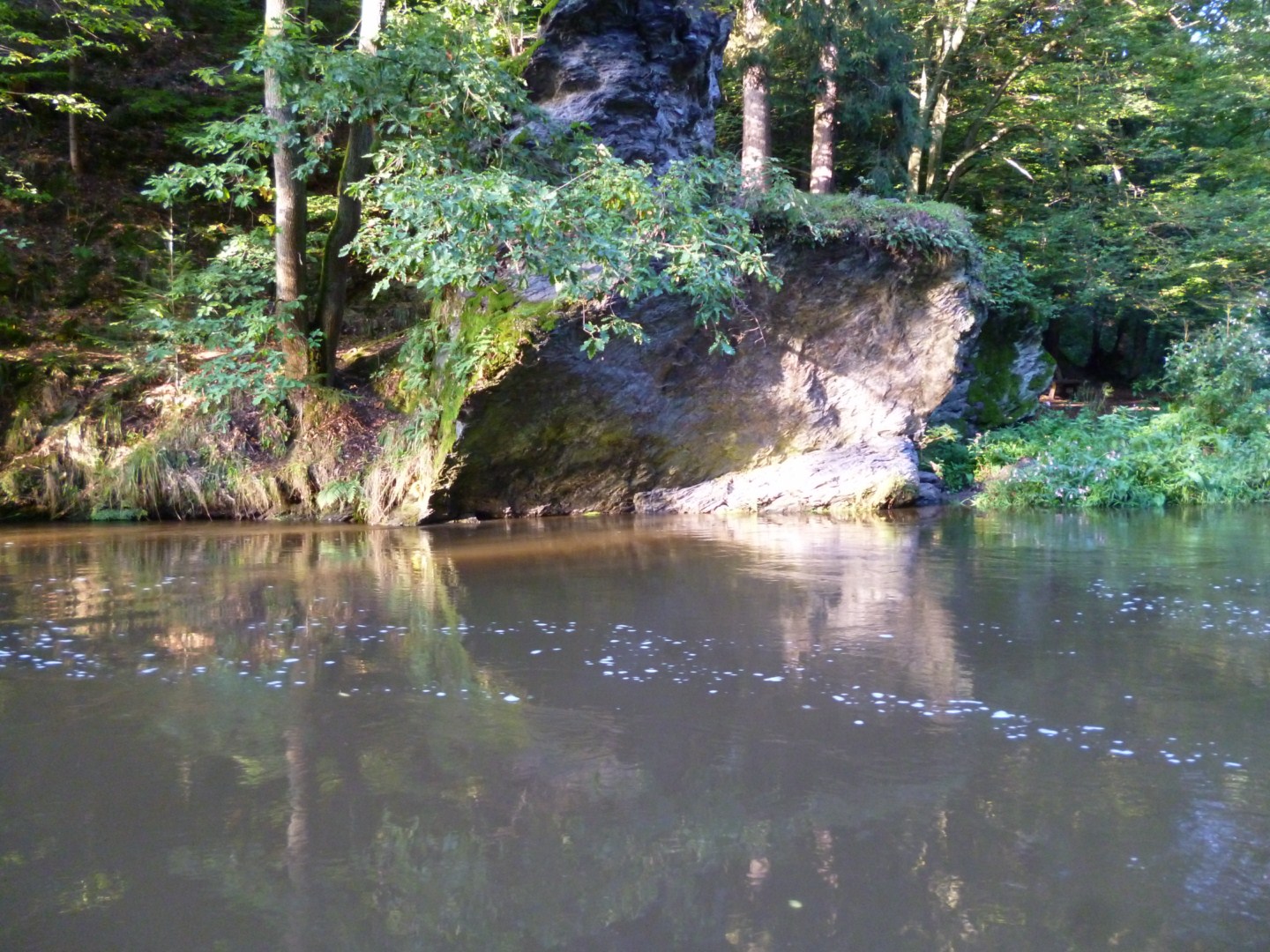 Hier hebben we ook de eerste vissen van dit weekend op de nymph gevangen ( Hare.s ear bead ) die ook de rest van het weekend een van onze favorieten zou worden !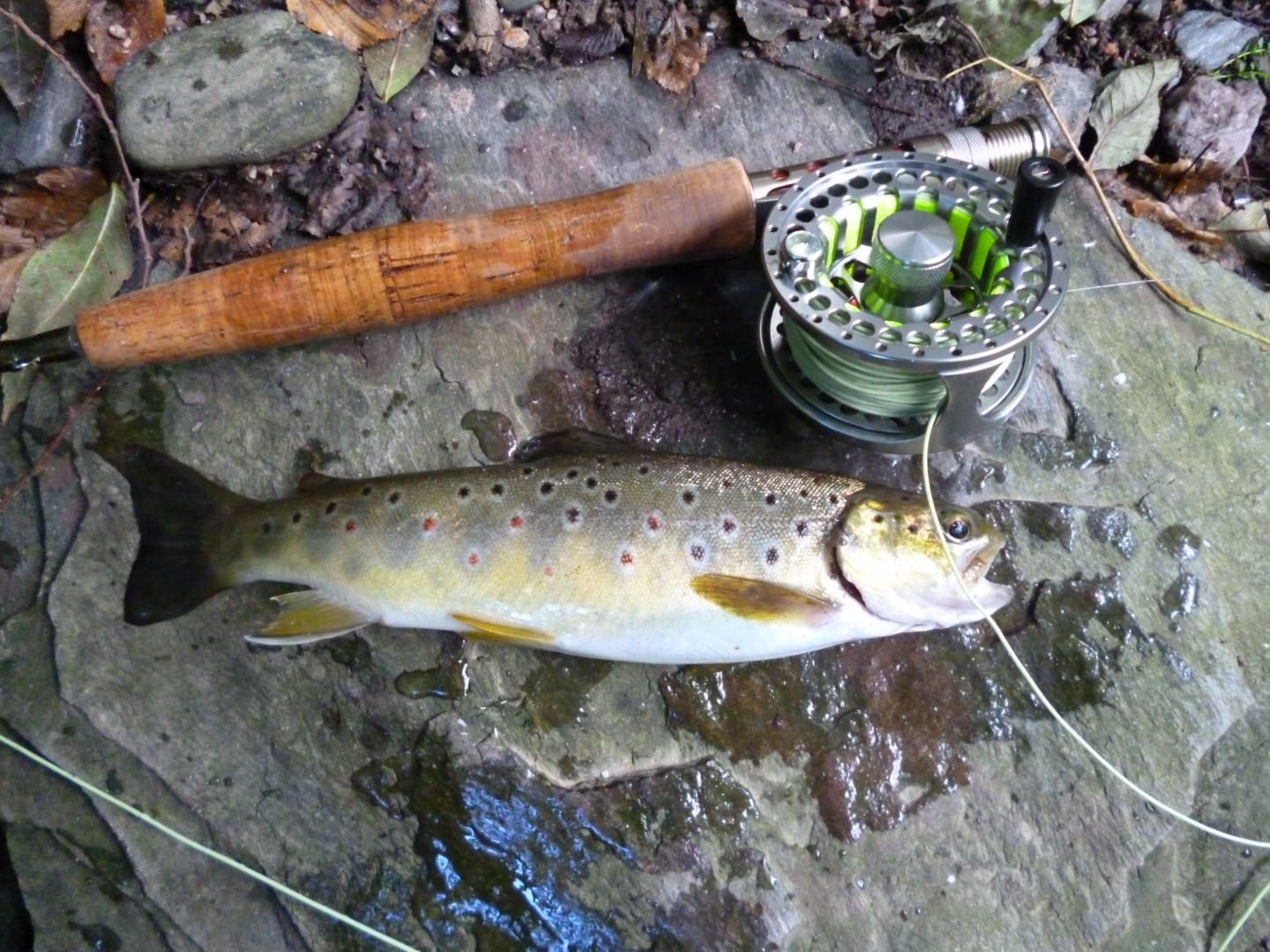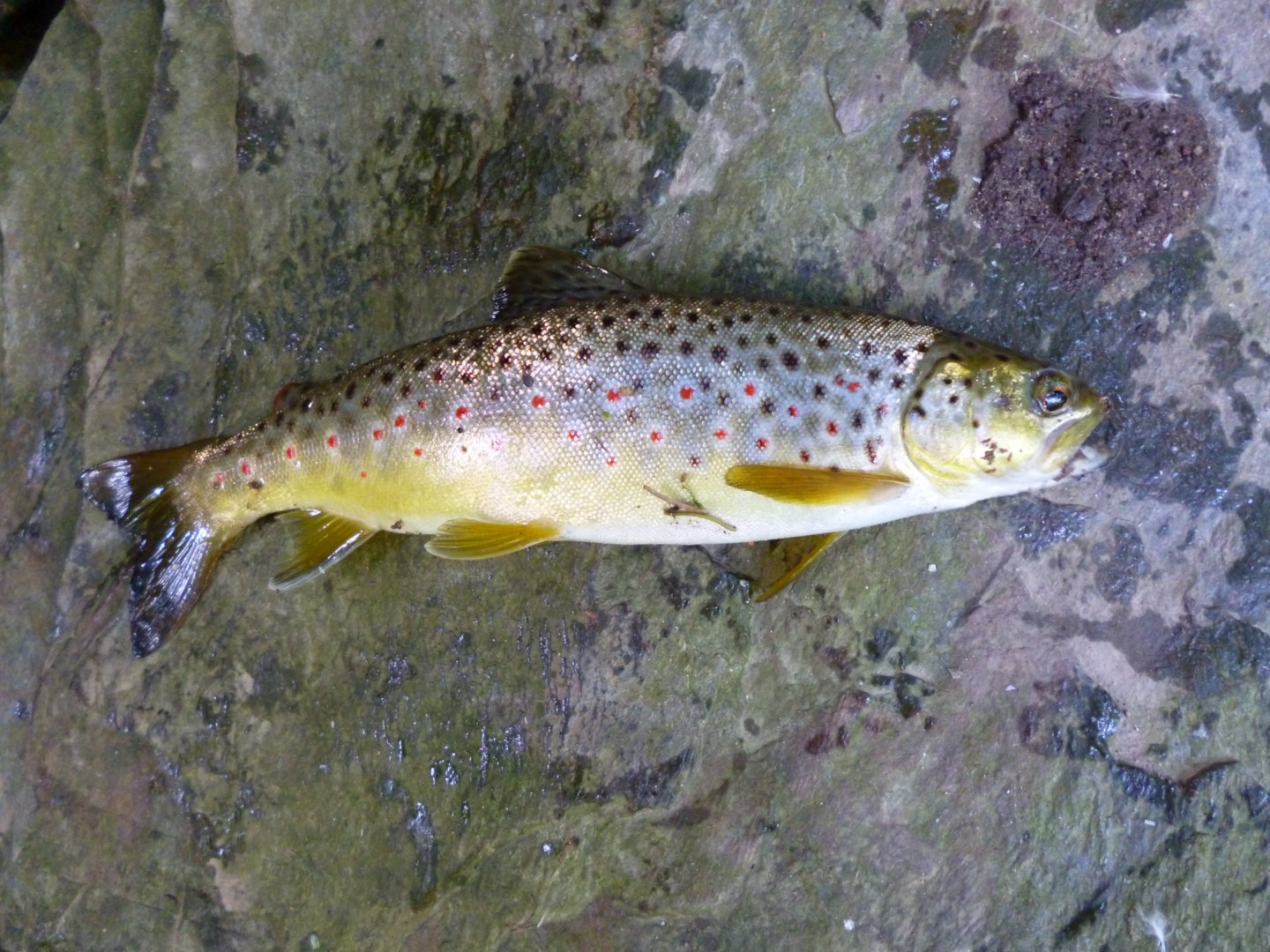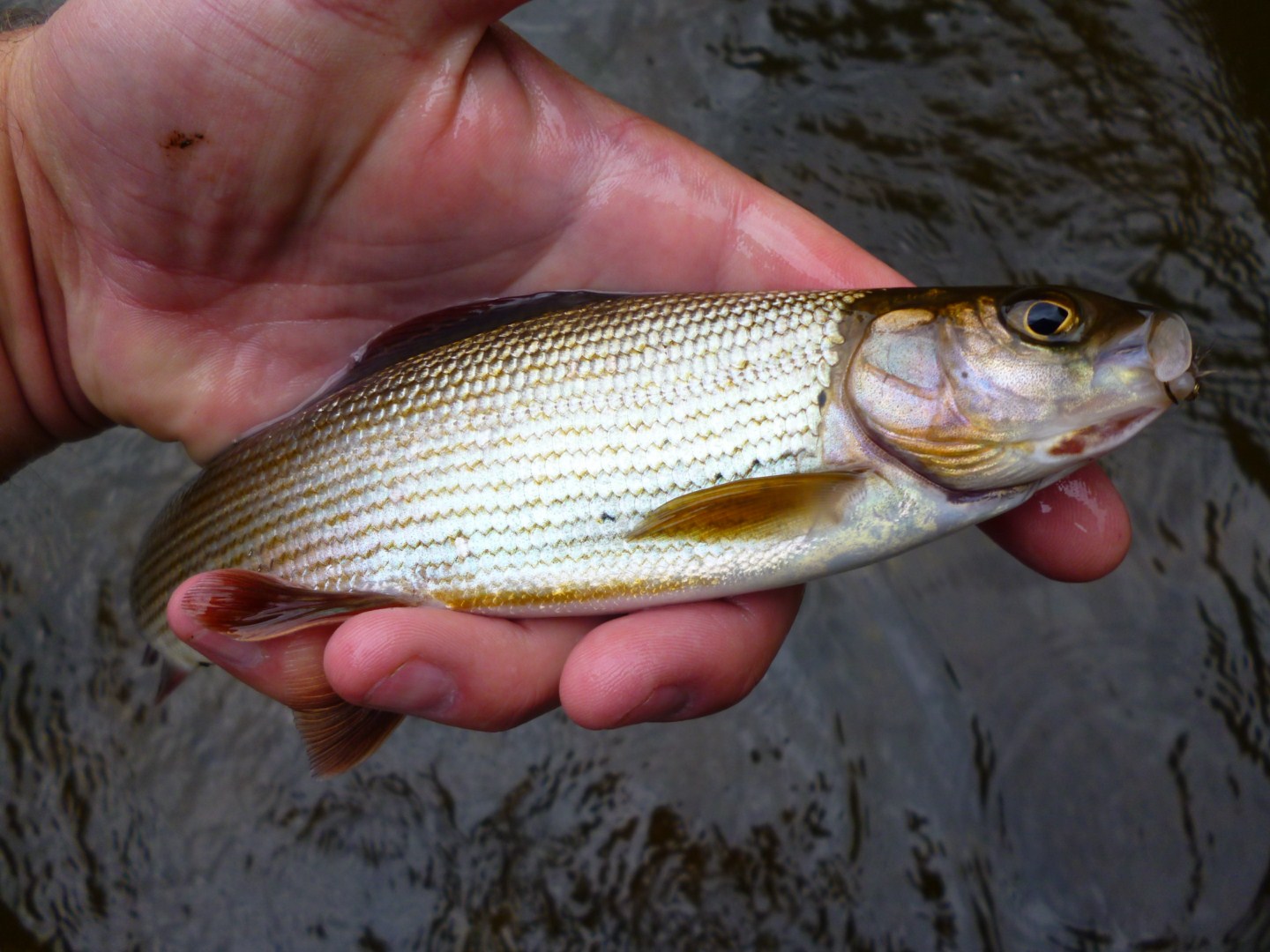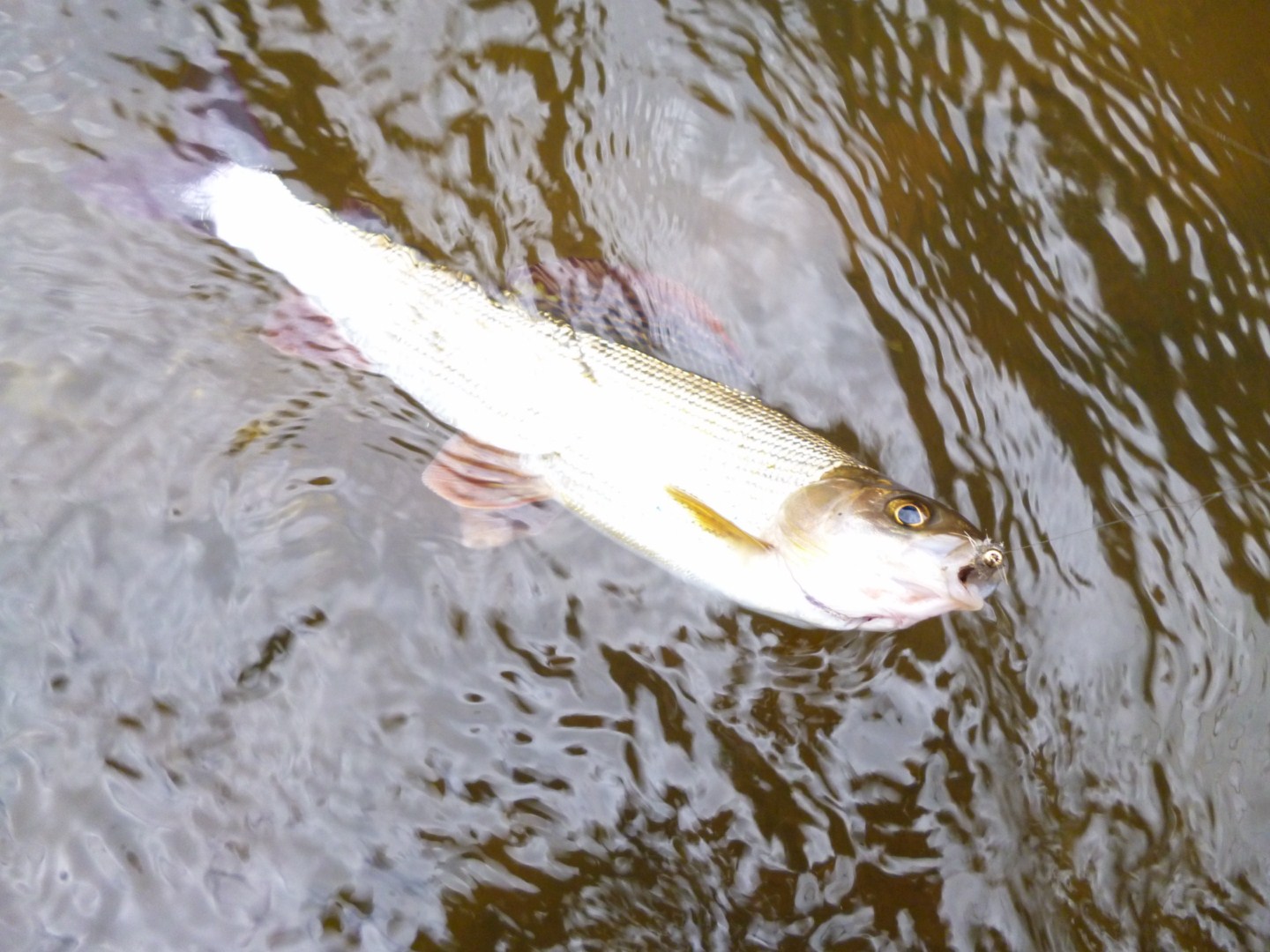 Na hier een tijdje te hebben gevist werd het de hoogste tijd om naar ons favoriete restaurant te gaan ,dit is restaurant Peklo waar het zeer aangenaam vertoefen is.
Toen we hier aankwamen bleek er een beurs te zijn ( helaas geen vliegvis ) dus dat werd dus verkassen naar het aanliggende restaurant van dezelfde eigenaar,
Zeer lekker gegeten tegen prijzen die bij ons niet meer voor te stellen zijn voor gemiddeld 10 euro heb je een 3 gangen menu incl een ijskoude pivo , Top !
Nu terug naar pension Novy Hradek waar het binnen een gezellige samenkomst is van vliegvissers die een week of een lang weekend hebben geboekt,met allen kennis gemaakt en alle vangstverslagen van deze dag onder het genot van enkele drankjes uitgewisseld,het bleef nog lang erg gezellig !
Nu de laatse pivo en dan snel naar bed,morgen wacht ons een nieuwe uitdaging de Upa !
ZATERDAG 15 -09 "UPA" DAY
Na een stevig ontbijt en enkele koppen koffie vertrekken we richting de Upa,we moesten wel even zoeken waar we moesten zijn ,het is de eerste keer dat we deze grandioze rivier gaan ontdekken,veel prachtige stukken die er zeer uitdagend uitzien.Na enkele kilometers langs de Upa te hebben gereden vonden we een plek waar we gingen beginnen,een kort stukje met een mooie diepe strook die ons wel aanstond. Na enkele worpen was het al raak de eerste vlagzalm greep vol op de Hare,s ear en van een aardig formaat ,waarvan er nog velen hetzelfde idee hadden. Het ging zo de hele morgen door met veel aanbeten en enkele geweldige exemplaren die we vanaf de rotsbodem wisten te halen,,echt ( nu al ) een topdag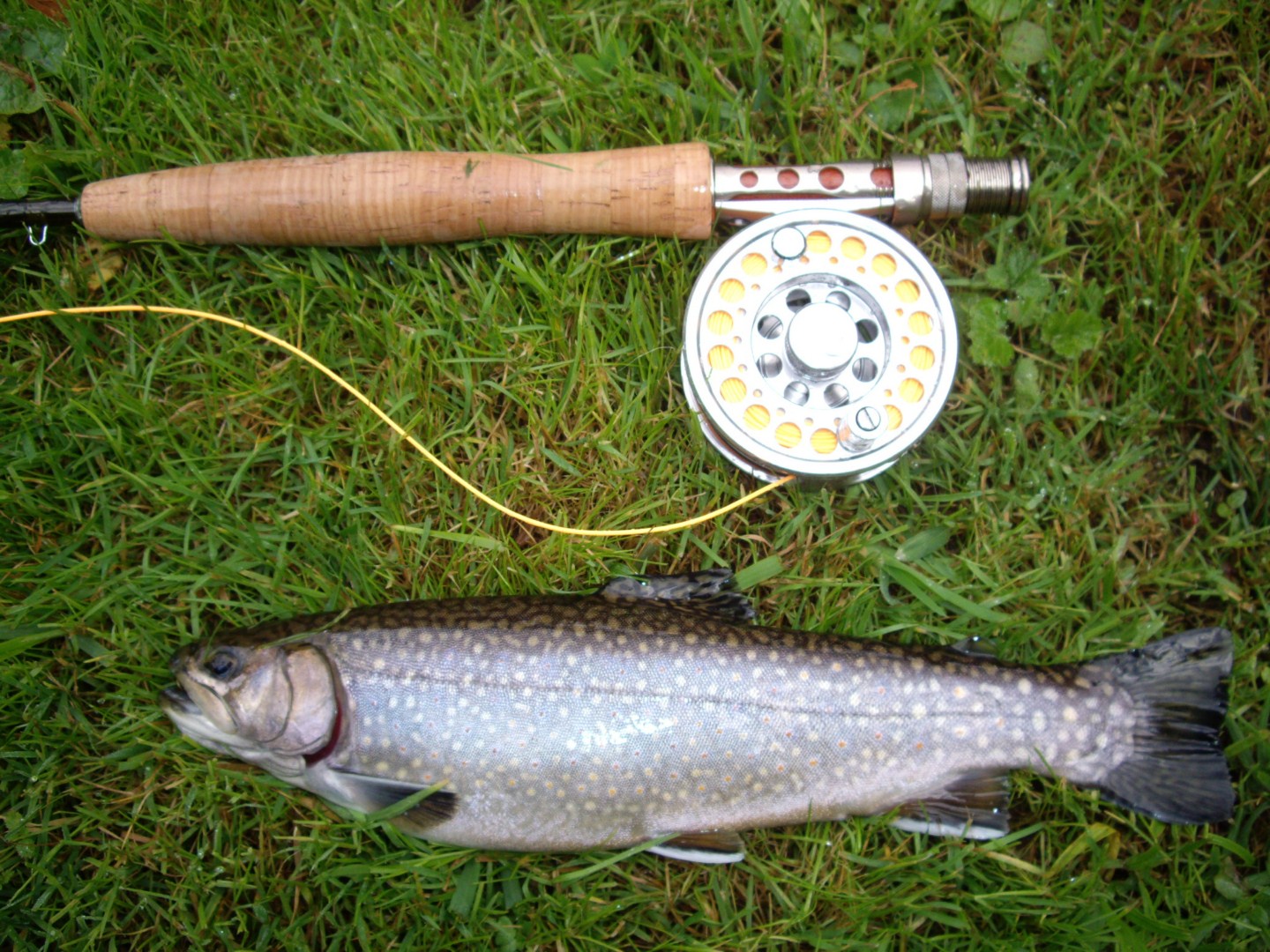 Maar het werd nog veel mooier,op onze verkenningstocht in het begin van de morgen hadden we al een stukje gezien dat "plan B "zou moeten worden,we hadden dit beter als plan A kunnen bestempelen want dit werd helemaal goed,een zeer fraaie plek met een prachtig rotsgedeelte in het midden waar we bijna bij elke worp wel een aanbeet kregen
Vlagzalm,en bruine forel waren helemaal los,en zorgden voor fantastische sport,we vingen ze allemaal op de nymph.
Na een uurtje of 2 was het hier klaar en we kregen weinig aanbeten meer,op zoek dus naar een andere plek die we vonden op nog geen kilometer afstand en waar we de mooiste van ons weekend vingen,deze keer op een Adams Irresistible Dry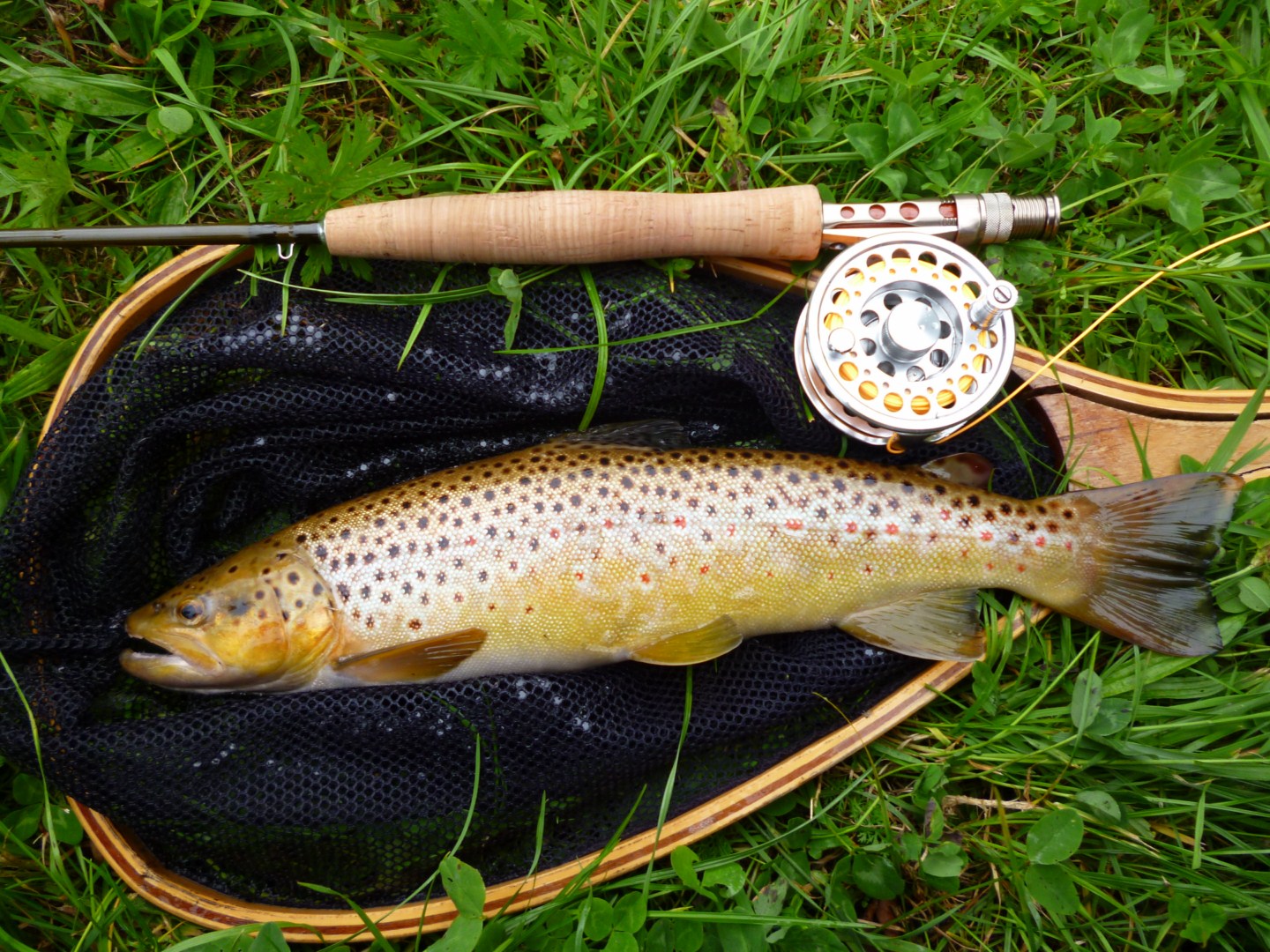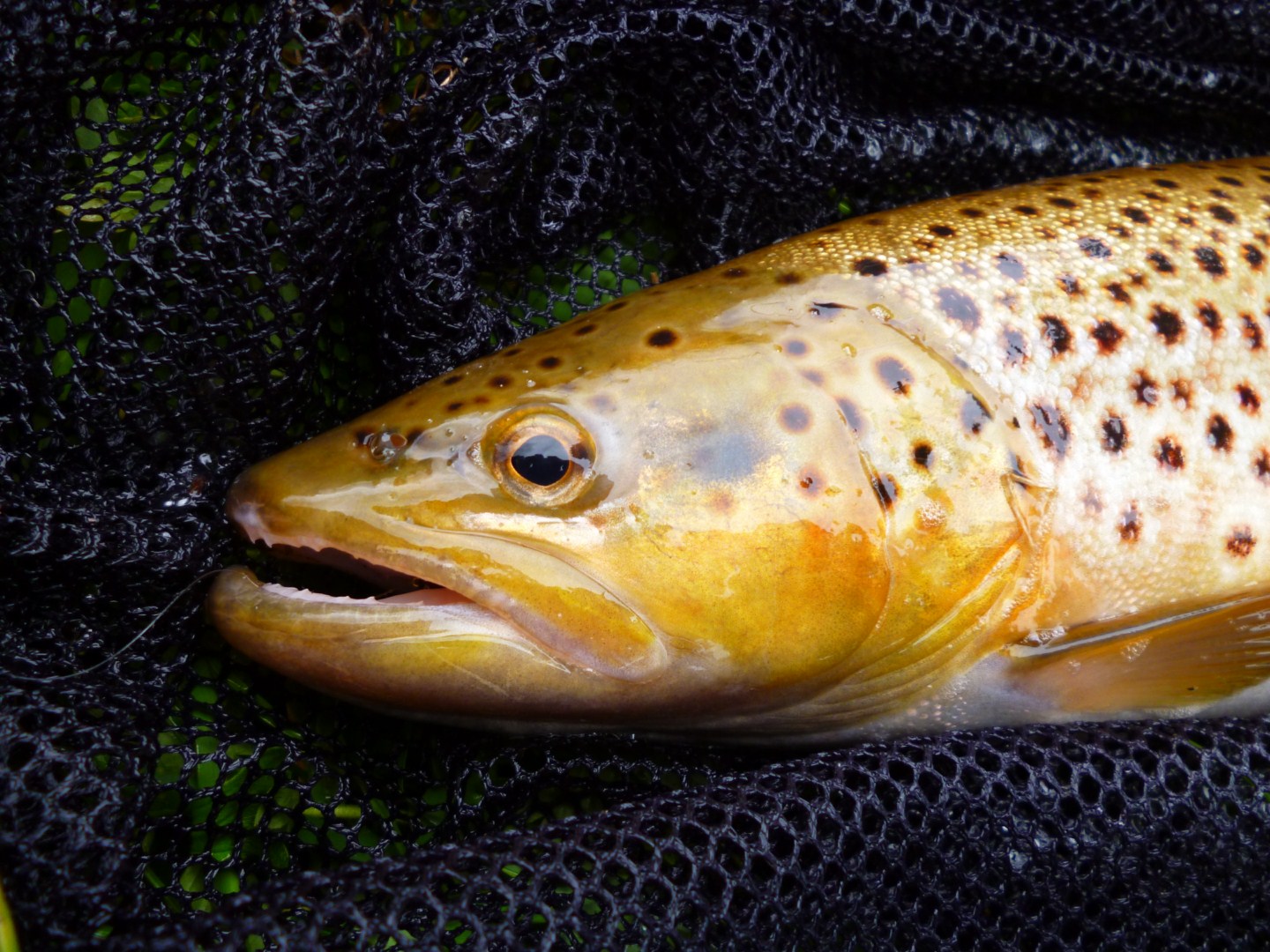 Het liep al weer tegen de avond de tijd ging vandaag veel te snel,maar het was een prachtige dag waar we nog lang aan terug zullen denken.
Alles weer in de auto gepakt en op weg naar restaurant peklo waar we nu wel konden eten,eerst maar even 3 grote biertjes besteld waar we de dag nog even doornamen,grandioos !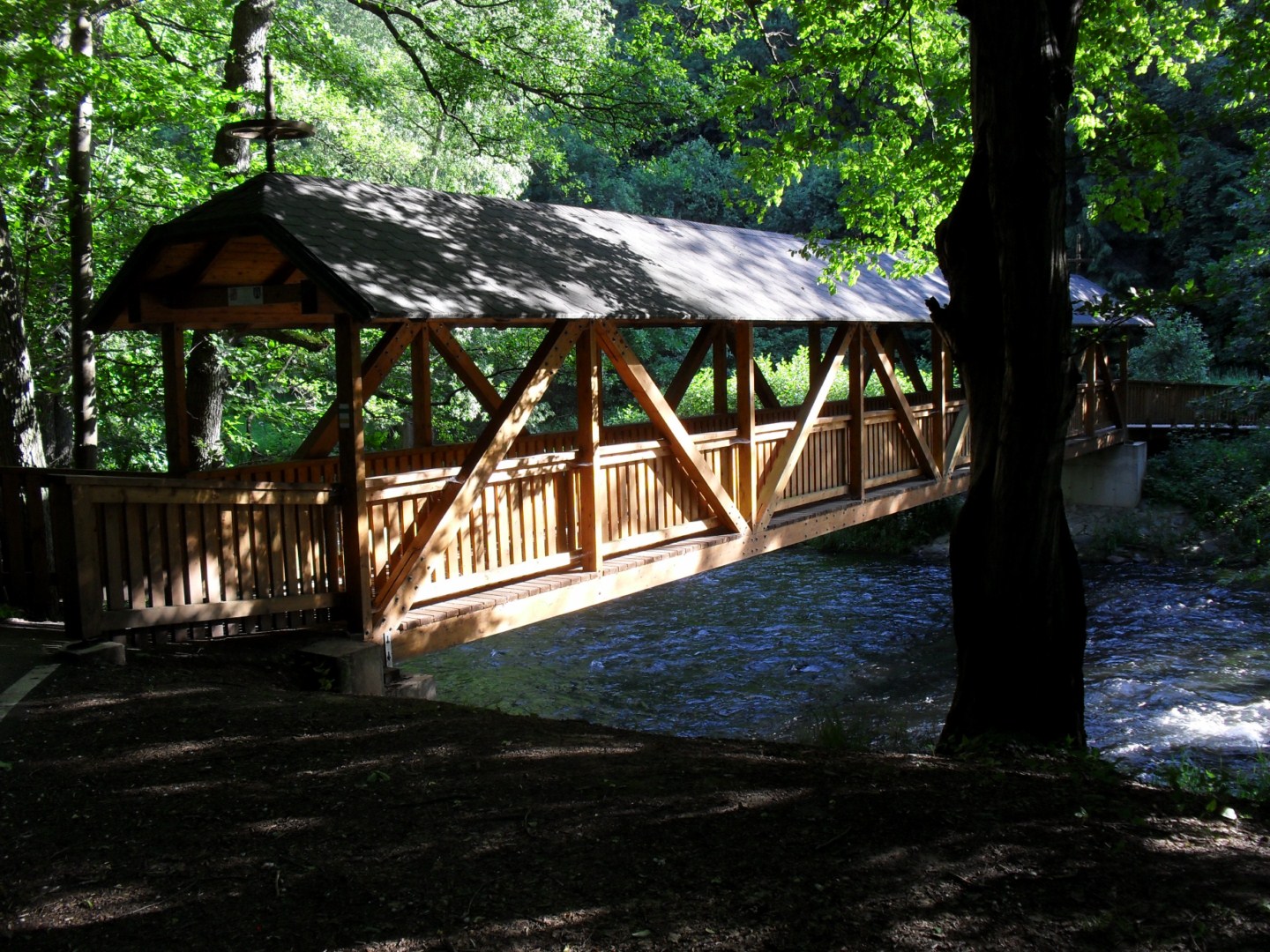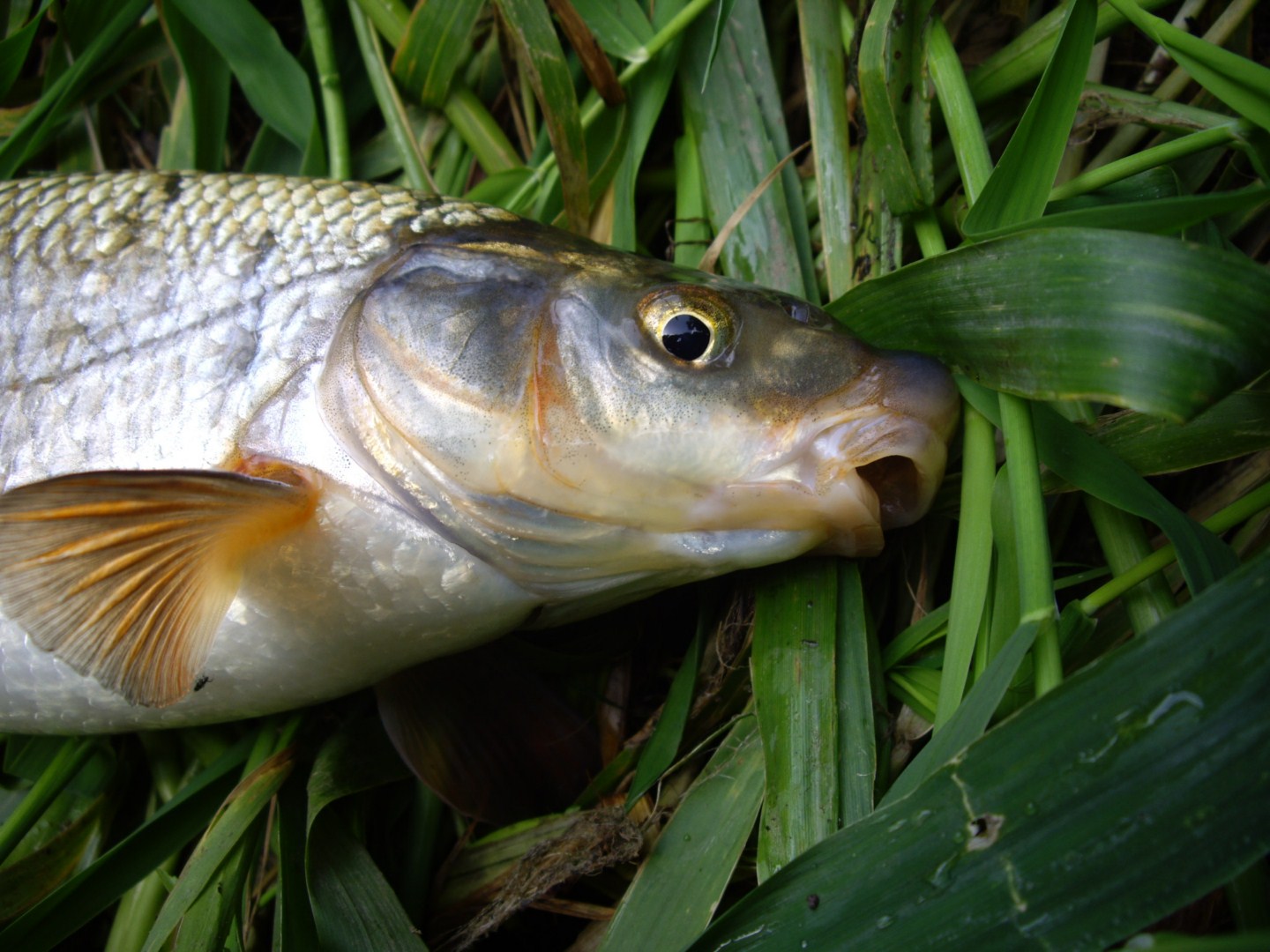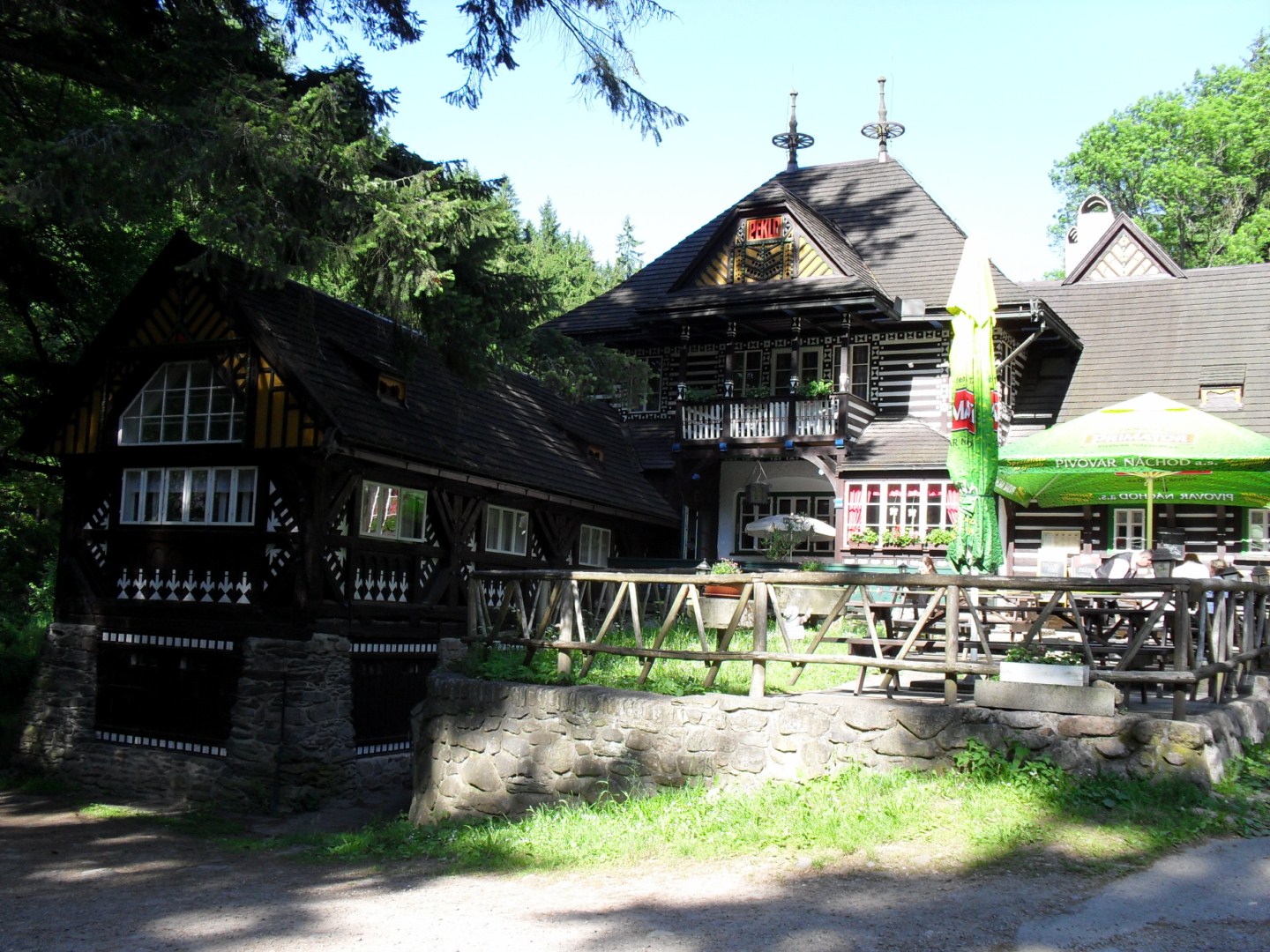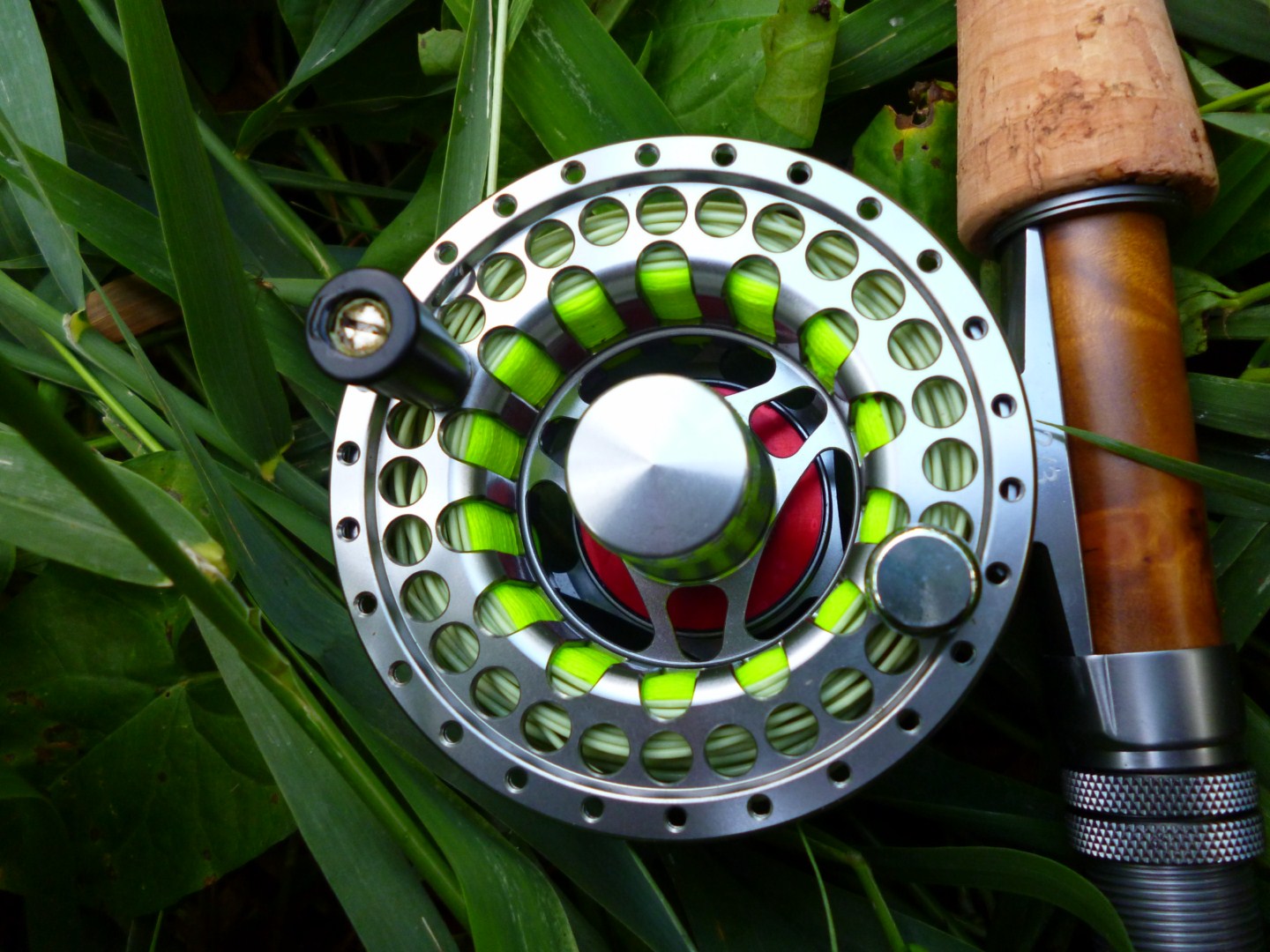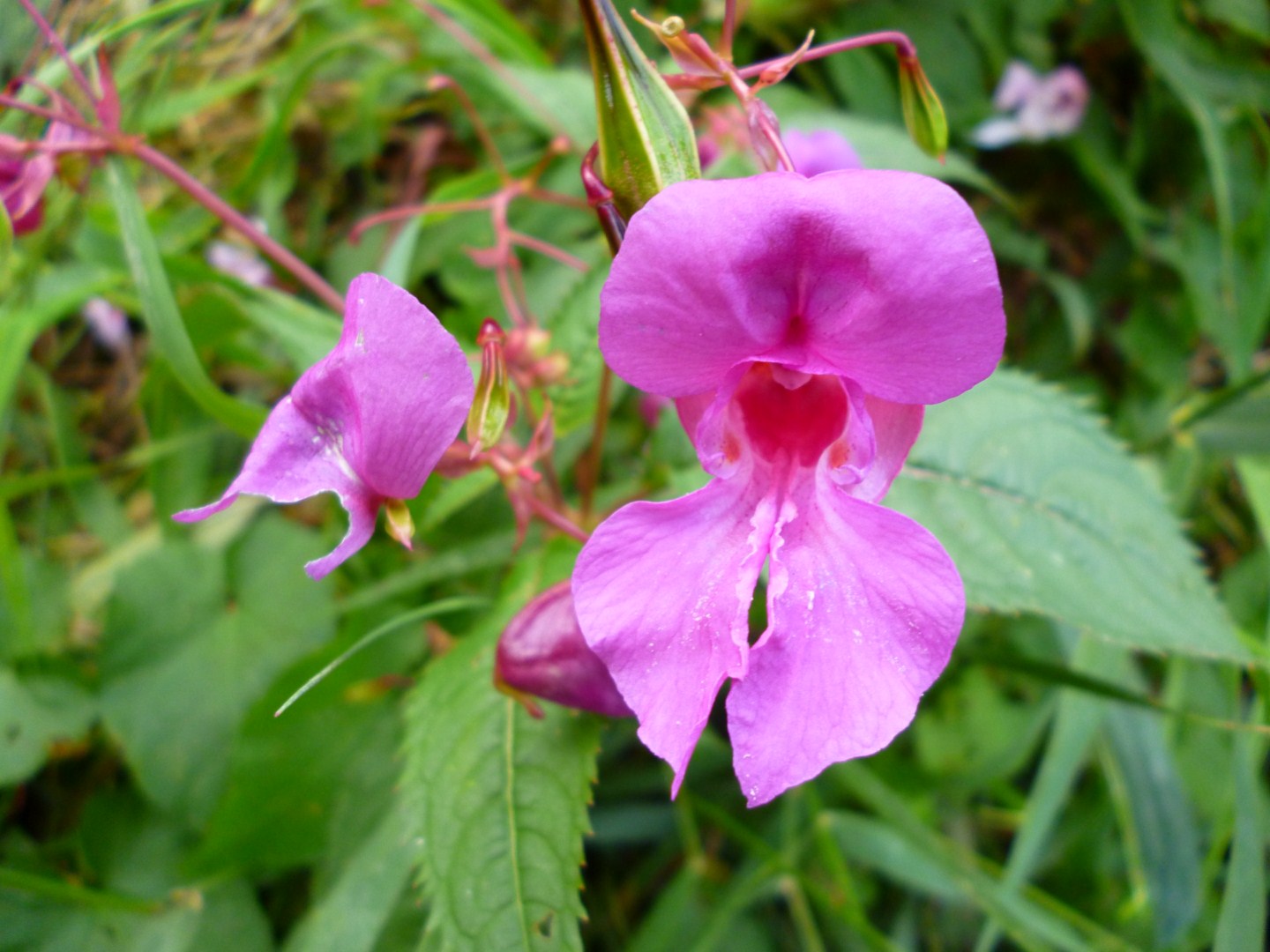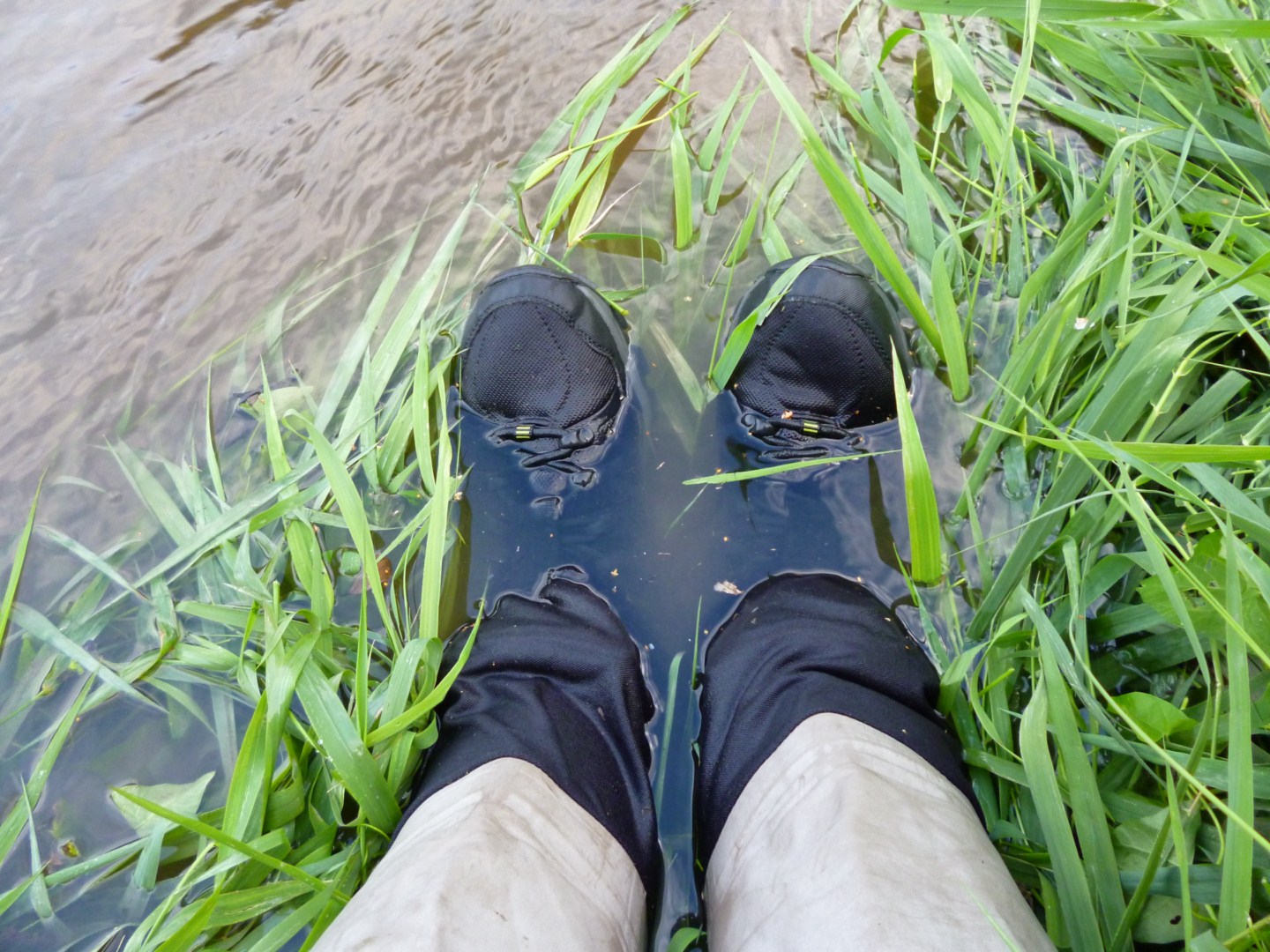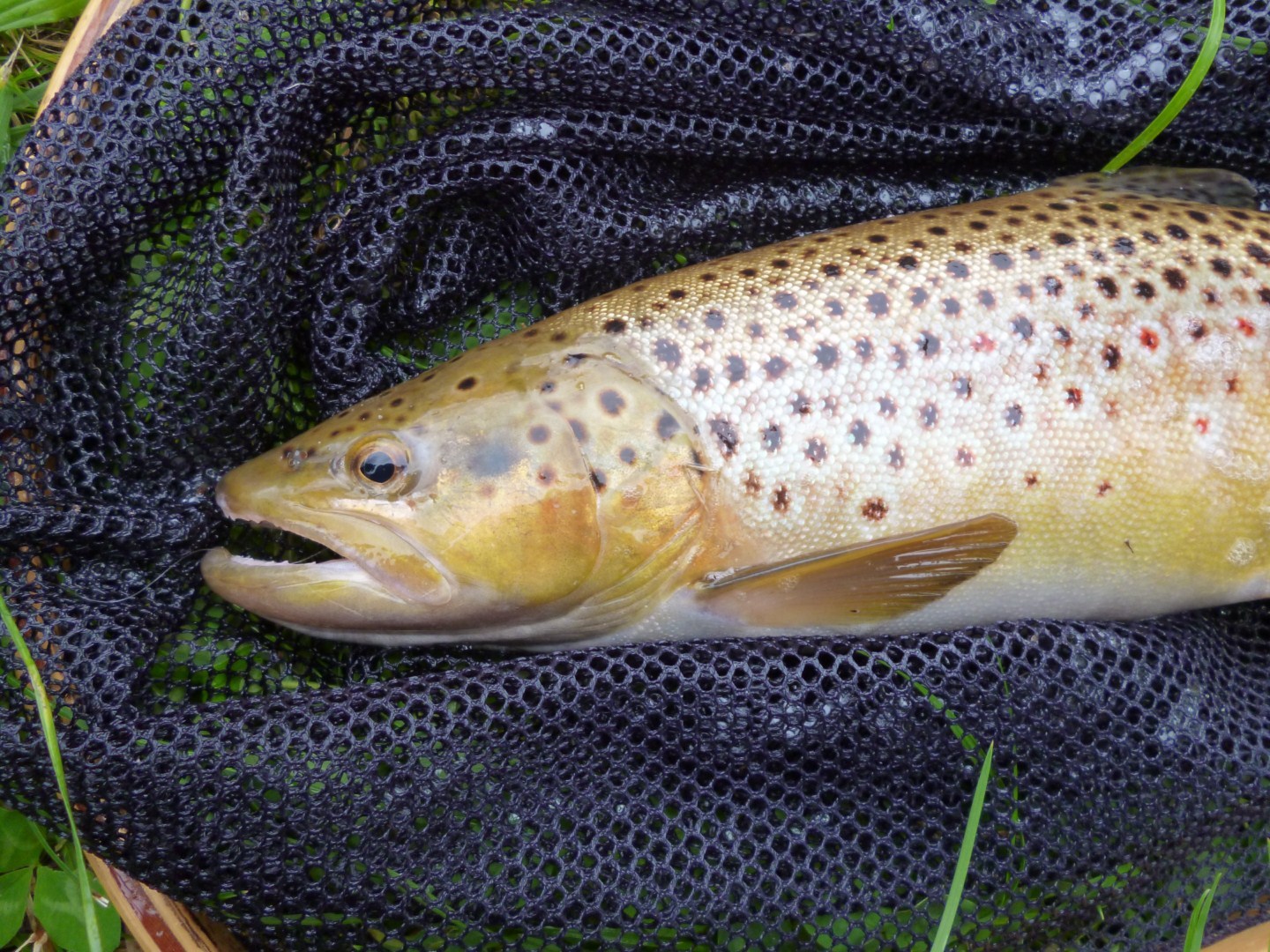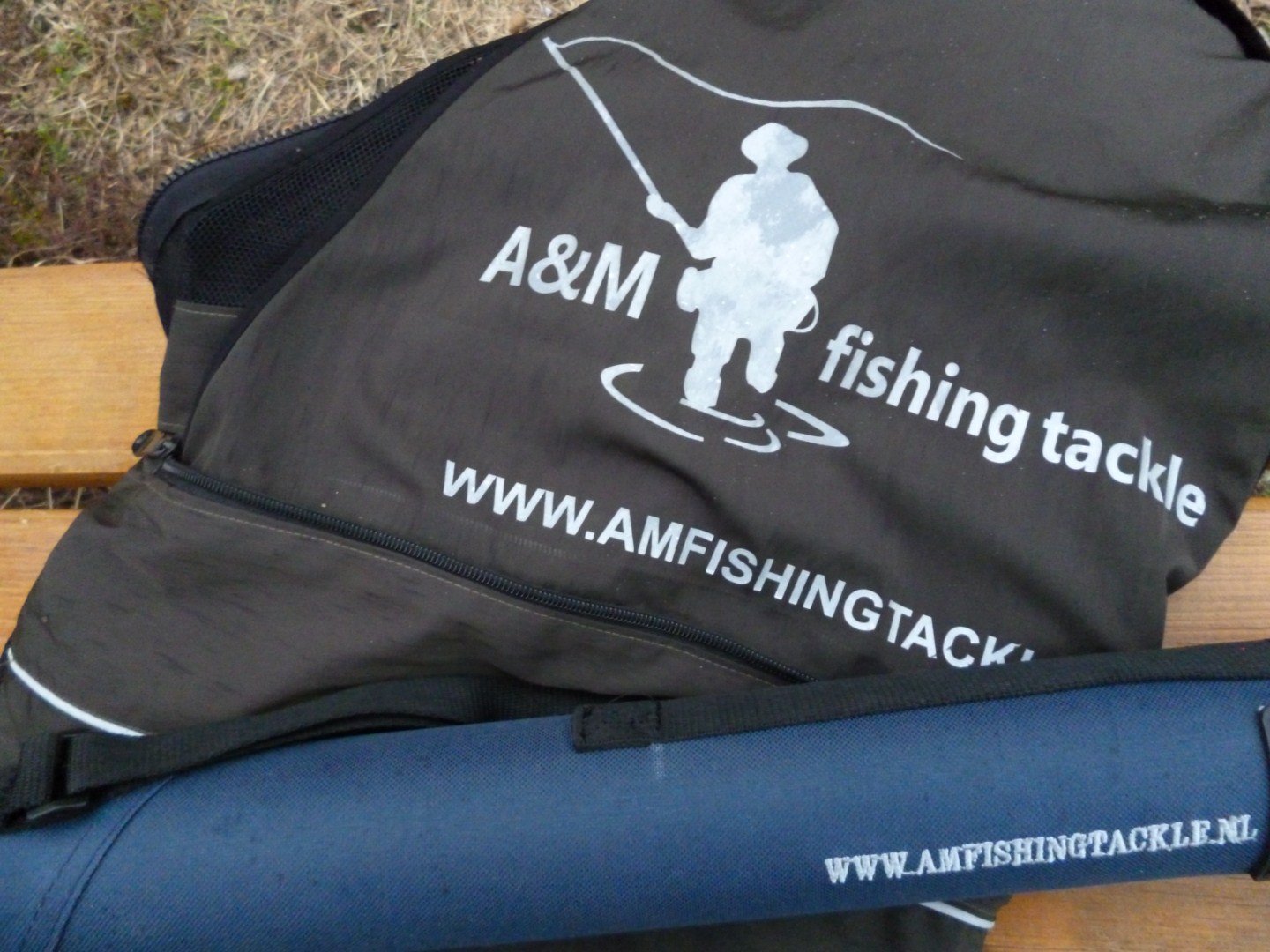 Helaas bestaat Pension Hradek niet meer maar er zijn nog genoeg mogelijkheden om fantastisch te vissen in Tsjechie
Voor eventuele vragen kunt u contact met ons opnemen.
Met vriendelijke groet,
Arjan en Manfred